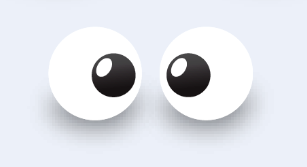 If I had a dollar, pound or euro for each time someone asks me how one goes about getting found on Google, well, I would at least have one nice free lunch each week :)
Search Engine Optimization – making your website, and other online information about you – visible on Google and other search engines (apparently there are others, like Bing and Yahoo ;)     This used to be the realm of the techies. It was all about keyword analysis, meta data, robot txt, link building and all those fun things. Many of those things are still valid, but many are not and its impact is constantly diminishing. You can no longer get ahead in the search engines by using trickery because Google and all the others are alert and are constantly changing their algorithms to make sure that they can't be manipulated. But you know, this is actually not a bad thing at all. It is actually really really good. Because you know what that means? It means we just all have to get better at marketing.
Hmmmm … how? Well, what is it then that matters? Real quality and influence. By having good content on your website and blog, by being active online, such as on social media etc. you will be pulling people in and increasing your status with the search engines. The more people like you online, the more the search engines will like you. So all those techie geeks aren't quite as busy with SEO anymore – now we need good marketing people! – oh, and don't worry about the techies, there's plenty more work for them to do out there on other techie stuff ;)
OK, so what do people like me, who is not techie at all, have to do to get found online? Here are five things to keep in mind:
1. You still need to do keyword analysis. You need to know what words and phrases people use to look online for things like those you offer.
2. Use your keywords online – but don't overdo it though. Google can see through trying to get your keywords in everywhere and may end up punishing you. But do use them. Use them on your website, in your blog, on social media and when you issue press releases (if they do get published, they are very likely to get published online).
3. Find, make and share stuff that your target group is interested in. Make them want to follow you, like you, retweet, share, comment and all that good stuff. The more people show their appreciation for your content online, the more Google (and those other ones ;) will notice you.
4. To be able to create content that interests the people that you want to reach, you have to know your target group inside out, so that you know what they want!
5. To be able to be interesting, you need to have an interesting brand!
Put yourself out there and give people stuff that is worth their while, something that will build your reputation and brand because that will get you far – maybe even to the top of Google ;)