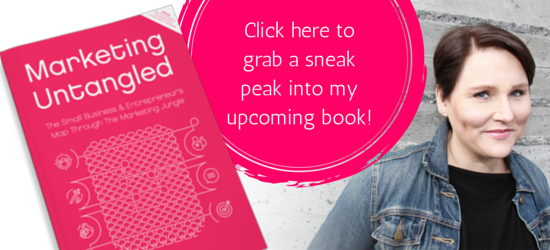 We are getting to that time of year when I need to see one of my favourite adverts of all time. You remember it. That Coca-Cola ad with all the people on the hilltop singing about how they'd like to teach the world to sing in perfect harmony :)   I love that ad. To me, once I see that ad, then the holidays are coming.
I'm a singer (bet you didn't know that – who knows, I might give you a little sample sometime lol ;)   … but I'm not attempting to teach the world to sing – there are plenty of good people out there doing that ;)  I do want to teach the world about marketing though. Particularly those of us who run small or medium sized businesses, where business is not just business but a lifestyle. Those of us that start a business because we have a dream – whatever that dream may be – more money, freedom, being your own boss, helping people or whatvever. That's my passion. Helping build businesses that people love – that customers love, and that the owners love running. See, there are far too many great businesses that fail, simply because the marketing know-how is not there. And I don't want that to happen!
It's a jungle out there – a marketing jungle. I'm a marketing nerd. This is what I do all day in and out and I still get confused sometimes. With the internet, social media, smartphones etc. there are so many options, so many opportunities, so many potential pitfalls. So to help us all make some sense of all this marketing mess, I've written a book on it – hey, that's what you do don't you, when you want to teach? ;)
It's my hope that this book gives non-specialists a good foundation to build their marketing on and makes sense of this whole thing. So far so good, I've got some great reviews from pre-reads of the book, some of which you can see on the page where you can get a sneak peek into the book: https://thoranna.is/marketinguntangledfree/
The book outlines the five main themes underpinning a solid marketing strategy and action plan: target groups, competition, branding, marketing communications and the marketing system. The plan is then to delve deeper into each of those five themes in the coming year with five more books in the Marketing Untangled series, giving you all the tools you need to master this marketing thing ;)
I do hope you'll grab a preview. Once it's out I'll let you know, and for the first few days it will be available for free through Amazon – so grab the preview, keep your eyes open for the launch and grab a free copy! It really is a win-win!
Oh, and those that grab their preview can come join me in the Marketing Untangled Series Facebook Community where we talk marketing. I pop in regularly to take part in discussions and answer questions, and I'd love for you to come join me!
To your marketing success!
xo
Thoranna
p.s. that link again – just in case ;)   https://thoranna.is/marketinguntangledfree/