In business it is crucial to find the right people to market to. It makes life so much easier!
Why, how and what to do? Check these out! – and don't hesitate to get in touch on social to discuss ;)
You Can't Sell To Everybody: Find Your Target Group
Sometimes you just want to stand there on the town square and shout to the world about what you are doing. Here's the problem though. It's never going to work. Why? Read to find out ;)
Your Dream Customer – How To Find Your Ideal Target Group
Finding your dream customer will give you the best indication of which target groups you should focus on…
Who Are They? Define Your Target Group On More Than Just Dry Statistics!
Don't get stuck in boxes – we are more than just demographics and geography…
Sometimes You Should Fire Your Customers!
Not all business is good business. As much as you need to know who to market to, you also need to know who to avoid.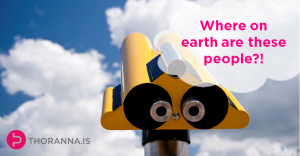 Where On Earth Are These People?!
So my advice to this very smart girl was simple. Just start! Throw yourself in at the deep end. Thinking about things for too long won't do you any good.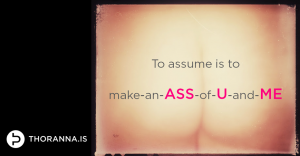 Don't Be An Ass – You Need To Do Market Research!
I find that it is better to do some simple market research on your own to get some indication, rather than do nothing. Here are a few simple things you can do.
To learn more about finding, analysing and talking to your target groups, and other great marketing tips, sign up to get your weekly dose of marketing advice: