Disruptive Digital Marketing Leader, author and speaker, marketing strategist and planner with strong inbound marketing expertise.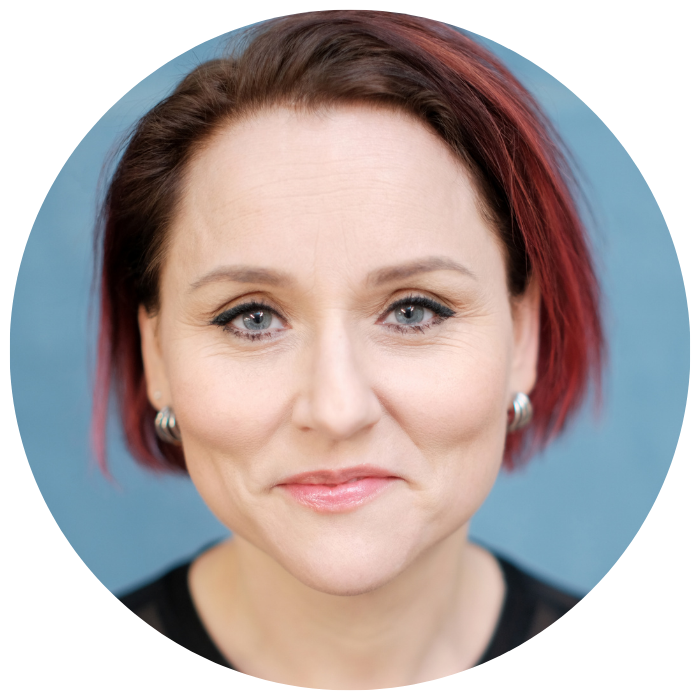 If you want to digitally transformation your marketing, you've come to the right place. If it's results focused and comprehensive digital marketing you want for your company, you've come to the right place.
You've come to the right place whether you are building from the ground up (or at least from humble beginnings) or want to completely overhaul your marketing, either going digital only or integrating digital into your traditional marketing.
Start by getting in touch and telling me what you need. If I'm the right person for the job, we can then work together on either a consulting or collaboration basis. If I'm not, I'll do my best to refer you to the right parties.
I'm also there for you if you need a speaker, if you want education and training in general or specifically for your company, or want to work more hands on in workshops.
When it comes to marketing, these are the words I live by…
The aim of marketing is to make selling superfluous. The aim of marketing is to know and understand the customer so well that the product or service fits him and sells itself. Ideally, marketing should result in a customer who is ready to buy. All that should be needed then is to make the product or service available.

Peter Drucker
---
How can I help you?
I mainly work in three ways: Consulting, collaboration and project management.
Below you can see where the main focus of my work lies. Strategy and planning is always the foundation, a digital only or mixed marketing system is what we use to get results and within that my expertise is particularly in content and email marketing. Branding is the core and the amplifier to everything you do in marketing, and something I have worked on with my clients for almost two decades now and would love to work on with you.
See below:
Developing and Building Your Digital Marketing System
Content Marketing
Email Marketing
Branding
---
The Digital Transformation and Development of Your Marketing
Do you want to digitally transform your marketing? Or to integrate digital into your existing marketing?
Businesses often just start and the marketing organically develops without any focus, yielding little results. When you are ready to really get to work, rethink and restructure your marketing we should work together.
Other businesses may have more structured marketing, but little if any use of digital, and what little there is is unfocused and haphazard. It's time to digital transform your marketing. This means a complete audit and rethink of your marketing, using the right methods based on what you want to achieve, whether they are digital or traditional. The key to successful transformation of marketing is not to change things just for the sake of changing them, but to make changes in order to get maximum results.
Strategy Development, Planning and Project Management
Do you know exactly what you want from your marketing? Do you know what is needed to get results? Do you have a clear plan of action and are working from it? If not, it's time for us to work together. It is time to get results.
Who should you be selling to, when and how? How can you differentiate and gain advantage on the competition? How do people see your business, product or service and does it make them want to buy? And how would you like people to see them? Are you using the right message and method at the right time and right stage of the buyer journey?
Together we will develop a clear, strong strategy and the plan to make it a reality. We will go through your customer's whole journey and ensure that we are using each and every touchpoint to its fullest from the moment of first awareness, to purchase, repeat purchase and referral. We do this either completely from the ground up or by auditing and updating your previous strategy, actions and plans.
Developing and Building Your Digital Marketing System
For your marketing to be effective it needs to be focused and everything you do must work together for optimum results. You need to systematically move people from becoming aware of what you have to offer, to buying, and buying again and again and you then want your customers to become your best marketing.
Together we will plan and build a marketing system which will lead people through this journey. In order to do that we need to know what people do, what you want them to do and how you get them to do it. This requires understanding of how people go through this journey and using each and every touchpoint to lead them through.
Whether you then use digital or traditional communications methods, what matters most is using the right methods, at the right time and in the right way (social media, content marketing, email marketing, advertising etc.). And that you and your people need to know exactly what you need to do, when and how, because it is not enough to have a plan, you need to put it in action.
Ready to build your marketing to get the best possible results?
---
Email Marketing
Email marketing is simply the most effective marketing method you will find out there – if done properly. It has the highest ROI of any marketing communication tool (if done properly) but is often not used enough or well enough.
Email marketing easily allows you to personalise your messages, get information, improve communications, drive traffic to your website, send the right message to the right people at the right time, give more value to your customers and increase sales. All this while you build a database of customers interested in what you have to offer.
Combining email and content marketing is very effective and can produce great results if you do it properly.
There are a lot of things to consider, but once you plan and build your system it takes a lot less work than most if not all marketing tools. You can constantly optimise it and in many cases use automatic sequences triggered based on people's actions.
Want to use the most profitable marketing tool in the market in the most effective way?
Content Marketing
Strengthen your relationship with the right people, engage them, increase your visibility (not in the least on search engines) and sell more. By strategically using content throughout the customer journey you can increase trust and credibility, strengthen your reputation and build your image as an expert in your field.
Content and email marketing together gives the most possible return on your marketing investment and evergreen content will work for you for a long time. Not in the least when combined with things like social media.
Do you want to utilise content in your marketing but don't know what to do or the best way to do it? Do you want to know exactly what your business should be talking about, in what format and where to reach the market in the most effective way? And how to produce and distribute it?
Together we will figure all this out and more, until your business can use content marketing in the best way possible. We will then create a plan to make sure you always know what to do and when to do it.
Ready to use a marketing method which will continue to work for you for a long long time?
---
Branding
The way people see your business and the emotions you evoke is critical, whether people are seeing you for the first time, buying or telling others about you – and everything in between. Branding is about developing and building this experience and if done well it can multiply the effectiveness of your marketing. A strong brand can make people not want to do business with anyone else. Too many businesses do not actively develop and manage their brand, and as a result are only getting a fraction of what they could be getting out of their marketing.
However, branding is about so much more than just colours and a logo. In order for the colours and logo to have the intended effect, you need to decide what thoughts and emotions you want to evoke. Only then can you start to work on its visual identity, language and tone. The clothes do no not a mane make, and you can't "dress" your brand unless you know who you are dressing.
Amazon founder Jeff Bezos said: "your brand is what people say about you when you're not in the room". And what people say about you when you're not in the room is based on a lot more than how you look (well, let's hope).
Together we will develop your brand association, what you want people to thing and what feelings you want to evoke. We then formulate a clear plan for how we are going to build those associations so that people think what we want them to think about us and feel what we want them to feel towards us. Only then do you contact the graphic designer to get them to "dress" your brand. And only then can we develop and decide on the brand language and tone of voice.
Do you want people to choose you rather than the competition, based on what they think and feel about you?