Prepare for Liftoff!
Do you want a more effective marketing strategy? Do you want to build a brand that stands out in the marketplace and makes people choose your business over the competition? Do you want an efficient marketing program that brings you business 24/7? Do you want powerful online marketing using the tools best suited for you and your business to get results? Well, then you've come to the right place.
I  am a marketing polymath on the digital marketing spectrum with a talent for marketing strategy, branding, online marketing and project management whilst being creative and full of ideas.
Together we can get stuff done!
Out Soon on Amazon for Kindle and in Paperback!
The five books in the Marketing Untangled book series take you step-by-step through building a solid marketing strategy and plan.
Sign up to be notified when each of them is out and get a chance to download them for free for a limited time!

"… the aim of marketing is to make selling superfluous. The aim of marketing is to know and understand the customer so well that the product or service fits him and sells itself. Ideally, marketing should result in a customer who is ready to buy.
All that should be needed then is to make the product or service available."
– Peter Drucker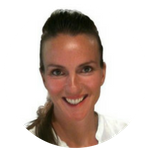 "If asked to describe Thoranna, then I would say that she is highly competent as she is very business and tech savvy, extremely driven, intelligent, takes initiative, determined, creative and last but not least such fun to work with every day!
I would give Thoranna my highest recommendations."
– Rut Steinssen, CFO, SimplyBook.me and Notando Ltd.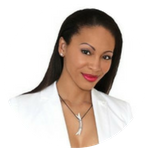 "Thoranna is a highly creative, detail-oriented and thorough marketing wizard. She possess encyclopedic knowledge of current marketing practices, including content marketing and social media marketing, which made her an asset to each of our clients."
– Dr. Andrea Pennington, Brand Strategist, Integrative Doctor, Creative Visionary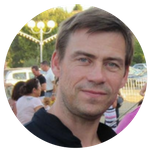 "I can't recommend Thoranna highly enough. Companies that hire her for their team or marketing tasks are choosing someone that will not only do their best to take them to the next level, but will probably succeed in doing it."
– Ingvar Gudmundsson, CEO, SimplyBook.me and Notando Ltd.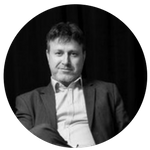 "Her extensive experience and knowledge of marketing and branding, with a particular passion for strategy, as well as online and guerilla tactics, makes her the perfect marketer for startups and high-growth businesses. Her organisational skills are also a clear asset in those situations.
A very social person, and with her energy and positive mindset she is an asset to any team. I would not hesitate to give Thoranna my best recommendations whether as a consultant or marketing executive."
– Eythor Jonsson, Managing Director at Growth Train Accelerator, Director for Center for Corporate Governance at University of Iceland and External Lecturer at Copenhagen Business School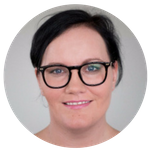 "Thoranna is my go-to person when it comes to branding and marketing communication. She is strategic and thoughtful, both when working with clients as well as when building her own brand. Her Marketing Untangled video series, blog, and books are brilliant. I can recommend Thoranna's expertise and her products enough to anyone looking to boost their skills in the field of branding and marketing."
– Thorunn Jonsdottir, Founder and Fixer at Poppins & Partners