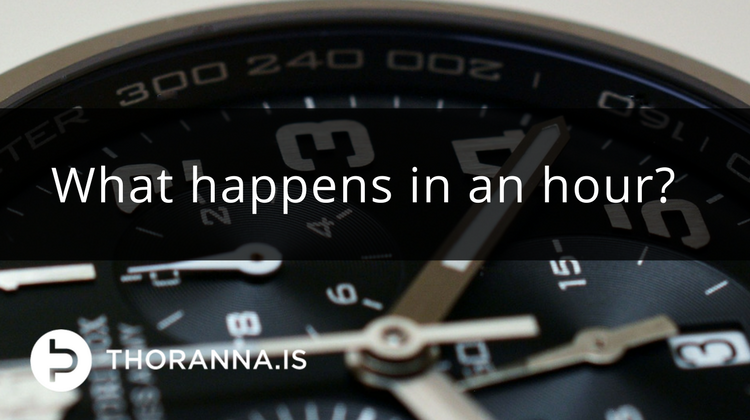 One hour. 60 minutes. 3600 seconds. That's one session at the gym. That is one TV show (with loads of ads). That's one massage session – and not nearly enough! You can't really do that much in an hour. Do you sell your time? Whether as a consultant, trainer, masseuse, teacher or whatever. Does it all work out? Do you buy an hour from someone? How much do you get out of that hour?
For a long time people have sold their time. When you get paid overtime you are getting paid by the hour. You get an x amount for your usual hours and y per hour above and beyond that. And if you have an employment contract with your company, that works. But if you are freelance, you need to sell quite a few hours and you have to sell them for a fair amount – and still have time to market yourself, keep your books etc. If you take a holiday, if you get sick, you don't get paid. Summers tend to quiet down and so does the holiday period … if you trade hours for dollars you know what I am talking about.
How can you make more of your time? How can you take what you do, wrap it up and sell it more as a product rather than time. How can you continue to sell even though you take a holiday or come down with the flu? Can you teach people something related to what you do, write a book, create an online course, a DVD course or even an audio book? Can you sell other things related to what you do? A gardener could do a DVD course about yard maintenance, a masseuse could write a book about how to keep your muscles supple and how to relax, an arthritis specialist could publish a book with advice for arthritis sufferers and a personal trainer can sell training videos online. There are various ways to wrap up what you do and sell it – how can you make your service or knowledge into a package that can be sold?