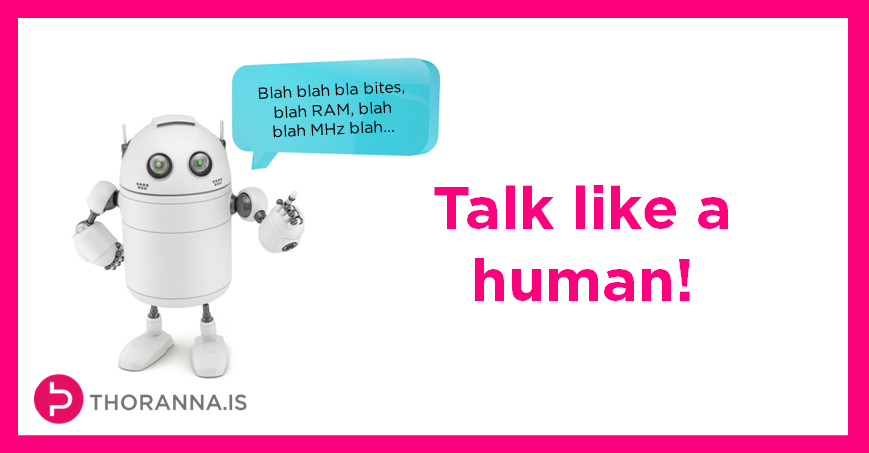 What do you mean you don't get it? Really?! There are actually a lot of people out there who think a lot of other people get it and can't understand why there are not lots of people lining up to buy from them! :)
A few local IT companies have approached me about their marketing. These are smaller players in the market, offer various IT services and often also sell hardware. Most of these don't sell a lot to IT specialists. Their main customers are individuals and small and medium sized businesses who don't have an IT person, or if they have one, they are general IT managers who have a good overview of things, rather than specialists in anything.
The thing about these IT companies is that they are all pretty much the same – well, at least the ones I have checked out. They don't set themselves apart in any way, and none of them talk like humans about what they can do for their customers. They all seem to get lost in techie jargon. Because they are all the same, and because they all speak tech jibberish, people don't really care where they buy things. They will buy based on price and the whole market therefore competes on prices – and if people buy because of good service, it is more often than not because they were lucky enough to be serviced by Steve or Johnny or someone who is naturally good at customer service, rather than it being because of the company's focus on customer service.
There are huge opportunities for differentiation in this market. Speaking [Read more…]