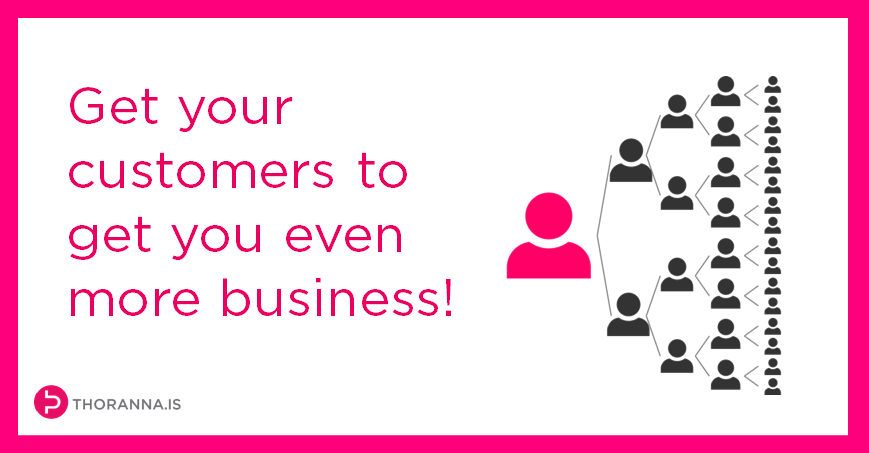 We all know that it's great when our customers are happy and spread the word, as I have discussed in other posts. However, we tend to just cross our fingers and hope for the best, rather than taking matters into our own hands to increase the chances of them referring more business to us. What, if anything, can we do?
Be Great!
You have to be worth people telling others about you. People will not refer others to boring businesses, or "just ok" businesses. They will however recommend businesses they think is great. So to start off with, you have to have a great product or service, but you also have to consider the total customer experience – your brand and all your brand touchpoints! Great businesses are not made by accident, and those that are truly great won't need to spend as much time and money on their marketing (remember what Seth Godin said about small business and branding? ;)   How can you improve your product, service and the customer experience?
If you have a great product or service, help your customers help their people by making it easy for them to recommend your business.
How Can You Help Them Create More Customers for You?