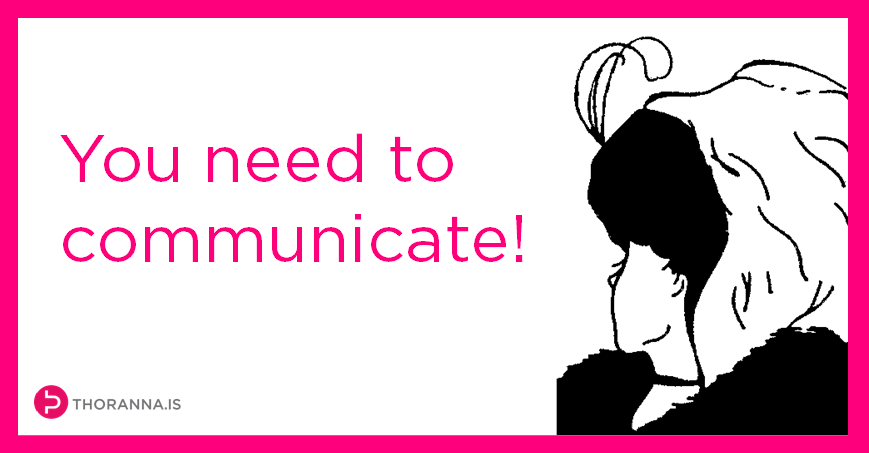 If I had a dollar, pound or euro for each time I hear people complain about a customer, how they just don't understand this or that, I could probably have at least one free meal a week (even if it is only a sandwich).
I recently came across this quote: "If you've told a child a thousand times and he still does not understand, then it is not the child who is the slow learner." (Walter Barbee).
It might as well say: "If you've told a prospective customer a thousand times and he still does not understand, then it is not the customer who is the slow learner."
It is not the customer's responsibility to understand you. It is your responsibility to make yourself understandable to the customer. Perception is each person's reality. I perceive the world one way and that is my reality, and you perceive it another way – which is your reality. You can't say that one perception of reality is wrong and another one is right. There is only different perceptions. My perception is my reality and that is what I base my decisions on – including whether or not to do business with you.
So what to do if you know that things are like this or like that but the prospective customer just won't understand and therefore will not buy from you?
You must examine how you are conveying that message. Not only where, but more importantly, how. How can we put things forward in the most effective way so that the customer gets them?
If they get you, but still don't care, then what you are trying to say simply doesn't matter to them. The benefits that you are claiming that your product or service provides them are simply not what they are looking for. And if that is the case, it doesn't matter how good you are at communicating it. If I want my food fast, I want it fast. If you tell me that because it is according to the Mushymushymushy diet and will therefore take longer, I just won't care, and I will go wherever I can get my food fast. Be sure that what matters to you also matters to your prospective customers.
Then there is always the question of whether you are actually trying to reach the right customer for you or whether you should just leave it be. Is this your dream customer, or are they more trouble than they are worth?