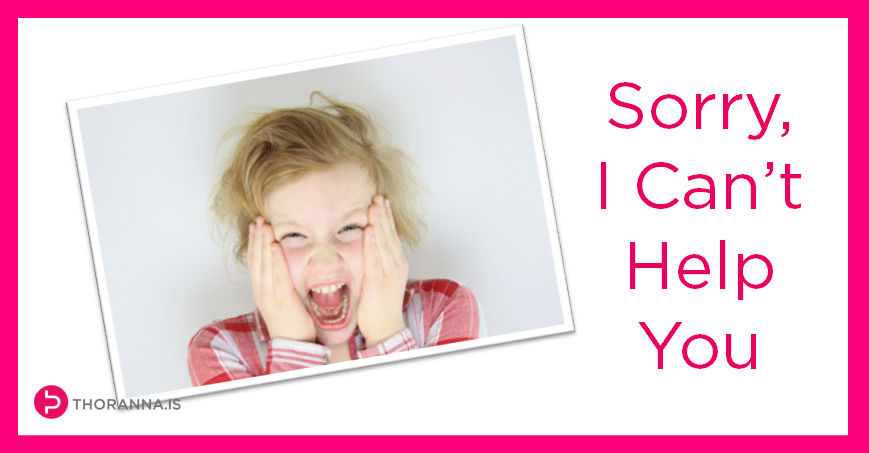 At certain times of year I always get a few phone calls and emails from panicking people, asking me to help them market their product or service. This is often just before the Christmas holidays. This does not just happen in November, it even happens in December! So I am going to write this blog post to enlighten you, and for me to link next time I need to respond to such an email :)
My answer is simple: "Sorry, I can't help you". There is no magic marketing potion that works in just a few days or weeks. If you have not been taking care of your marketing until now, a burst of activity just before the holidays is not going to make much of a difference. To add to the fact that marketing takes time, you are also trying to get people's attention at a time where everybody is shouting at them to buy this or that and the noise is deafening.
This is when those that have sown their marketing field get to reap the reward. The businesses that have made an effort to connect with the people they want to sell to. The businesses that have led their target group through the marketing process, have got their attention and interest, have built up a relationship where people like them and trust them and have found a way to give people a taste of what they will be buying through some sort of product trial or a way to experience the service they will be buying.
I walked into a store the other day and the first thing I saw when I came in was a book about science for children by a popular Icelandic celebrity. As soon as I saw it, I decided to buy at least one, if not more copies of that book to give as Christmas presents. It took under a minute from when I saw the book until I had decided to buy it. I saw it, was aware of it, it interested me straight away, I liked it, trusted that it was worth buying, and by flipping the pages for a second I had gone through the product trial phase,  et voilà, I was ready to buy. Or was it that simple?
The truth is that I have been following this particular celebrity for years. My kids have watched all his films and TV appearances, I have listened to him on the radio and taken my children to the theatre to see him. I have been aware of him for ages, been interested in what he has been up to and liked him. I have seen what he has done before and therefore trust him to only put out good stuff – and trying the book out was easy as there was a copy there I could flick through. This particular celebrity has been laying the groundwork for this for years, and is now reaping the rewards through the sale of his book.
If you have not been nurturing your marketing until now, it is too late to expect it to yield rewards before the holidays or whichever other thing is just about to come up. You can however decide to commit to not being in the same situation come the next holiday season. Get started to your marketing now – and you will definitely have happy holidays next year!