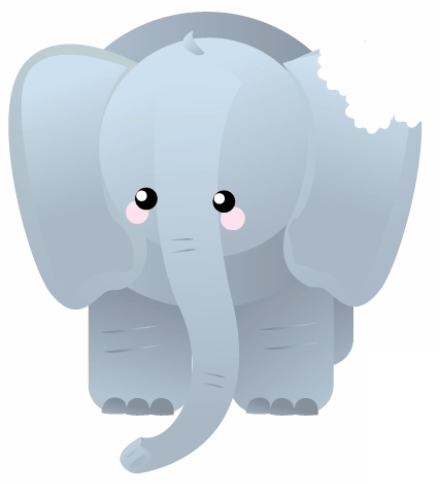 Today has been a bit of a bummer. Things are getting really hectic after the summer holidays, my to-do list is about a mile long, I am blogging way too late and sending the blog out, well, God knows when!
What now? Well, at this point is it is important to remember a few things. Such as the things my kids are starting to say back to me, "It won't kill me if I…", the world will not come to an end, and the way to eat an elephant is one bite at a time.
This is also something my clients need to keep in mind when I send them their marketing actions plan. It can be overwhelming to see a long document with a plan of action, many of those actions something you are not familiar with and things that will definitely not happen overnight.
The key is to designate time for it. Whether it be an hour a day, half a day per week, a day per week or whatever works for you, make a date. Have a clear to-do list and work through it. Commit to your marketing tasks and don't let anything else steal that time. You will gradually get there. Eat that elephant one bite at a time.
And don't stress about things being perfect. I have a list a mile long. My YouTube channel still hasn't been branded. The big picture on my Google+ profile is still the default one, my blog is going out too late, my training programs, which I was hoping to have in English by now, are not done yet, but I will get there and things will just gradually keep getting better and better.
The good thing about having a plan, having a task list, designating time for your marketing, is that at least you don't need to run around like a headless chicken not knowing what to do or when. Being organised is great. It may not be the most sexy part of life, but boy oh boy, it can really save your ass! :)
No more bummer – it zaps energy, energy that can be used to finish this blog, send it to you and keep getting things done. That makes a lot more sense, doesn't it? ;)