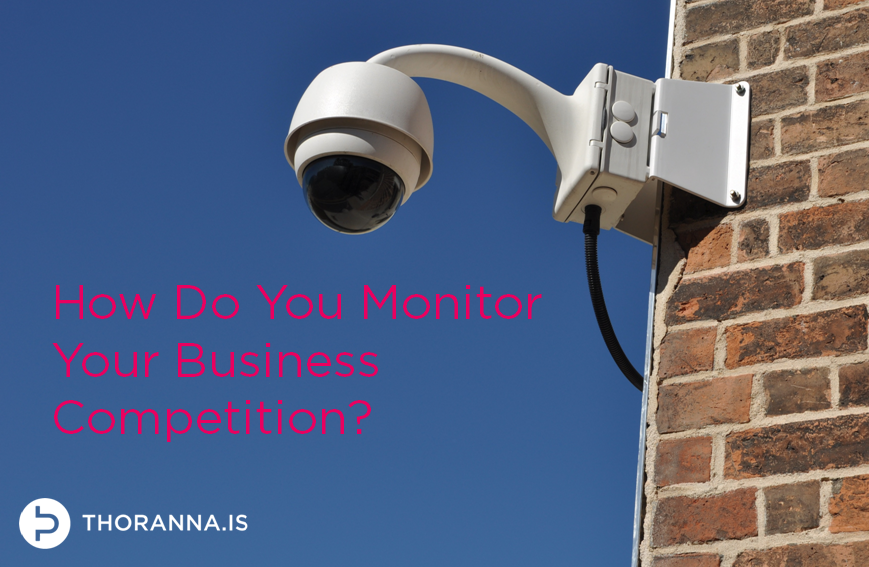 In a previous blog post we have established that you can't ignore your business competition. But putting them under the microscope once and then just leaving it is not enough. Things change and develop very fast in today's world, so you always need to keep your finger on the pulse.
Analysis of the business competition varies greatly between businesses and markets but there are always basic things to consider such as:
What are they doing in their marketing?
Where do they seem to be heading?
What target groups  are they focusing on?
How big are they (staff, turnover, market share)?
There will be other things that apply specifically to the industry you are in and these things will change and develop.
Here are a few ways in which you can continue to monitor your business competition to make sure they don't leapfrog you!
Visit Them
If the business you are in is one where you have an actual location or place of business where people come, then I suggest you visit your competitors regularly. A client of mine owns a restaurant in Reykjavik and has identified four main competitors. Each week she will go and eat at one of them, so generally she will visit each of them monthly. It's a great way to see what they are up to, see changes on the menu, notice the ambiance and generally experience the competition. Does your competition have a shop you can visit, a bakery you can go to, whatever… Now I know this can be tricky if it is a small and perhaps intimate market – you can't really go and visit that bridal shop once a month! But you can enlist the help of your staff, friends and family, and reward them in some way for their help – think creatively ;)
Subscribe, Like, Follow etc.
Be on their email list
Sign up to get printed newsletters and such, if they have them
Like them on Facebook
Follow them on Twitter, Pinterest, Tumbler – wherever they are
Subscribe to their blog
Check Them Out Online
Visit their website regularly and really dive in there, because you can learn a lot from a company's website. It is always a dilemma, determining how much information to put on your own website, because it makes it available for your competitors to see. But don't worry about it. You are going to monitor your business competition carefully, and be so awesome at what you do, that even if they get info off your website it won't matter! Make sure you give your customers all the information they need – that's priority no. 1!
Then there is our handy pal, Google. Come on. Google your competitors. Do it regularly. At least once a month, or you may have to do it more frequently, depending on your market. How dynamic is it? How much is going on?
Use Google Alerts to be notified every time your competitor is mentioned online.
These are just a few simple ways you can continue to monitor your business competition. Which one do you like the best?