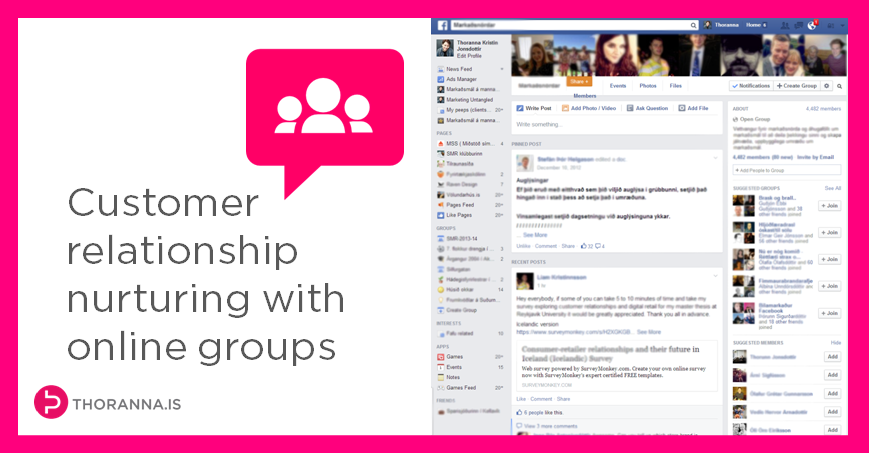 We have all heard that it is easier to keep your current customers than to get new ones. And this is very true. However, we tend to forget this and neglect the customers we already have, whilst we offer the world to new customers and give them all our attention.
For a while now I have been thinking how best to remedy this in my business and find ways to better maintain my relationship with my "older" customers. So I want to share with you what I am getting up to, and perhaps this is something that you could use in your business.
I buy a lot of online courses. I have bought courses on Facebook marketing, LinkedIn marketing, Pinterest marketing, email marketing, SEO etc. etc. I love this way of learning for so many reasons. I don't need to be at a specific place at a specific time, I can always go over things again if I need to, and they provide easy step-by-step instructions. Very often these courses are accompanied by closed, members-only, Facebook groups where participants can interact, ask and answer, discuss and just in general help and support each other. The instructor is also there regularly to answer questions and take part. This means that you not only have constant access to the materials but you always have someone you can look to for help. Of course you can't just take, take, take, you must also give in the form of helping others and answering questions ;)
Another thing that a group like this does for the instructor of the program is that they can keep in touch with their customers and thereby continue to build the relationship with them.
I had been thinking for a long time about this as a way to keep in touch with my customers before I did it. So I decided to invite my current and "old" clients, that have gone through my training program, to join. I wanted to build an active and lively group of great people that want to master marketing for their business, support each other and share advice and ideas. Something much greater than I can provide on my own. People have really liked the idea and most of my clients have joined. This has been just great. There are useful and lively discussions and exchange of information, and I myself am do my very best to make it so by checking in regularly, answering questions and taking part.
How could you use something like this to continue building your relationship with your customers? Here are a few ideas. [Read more…]