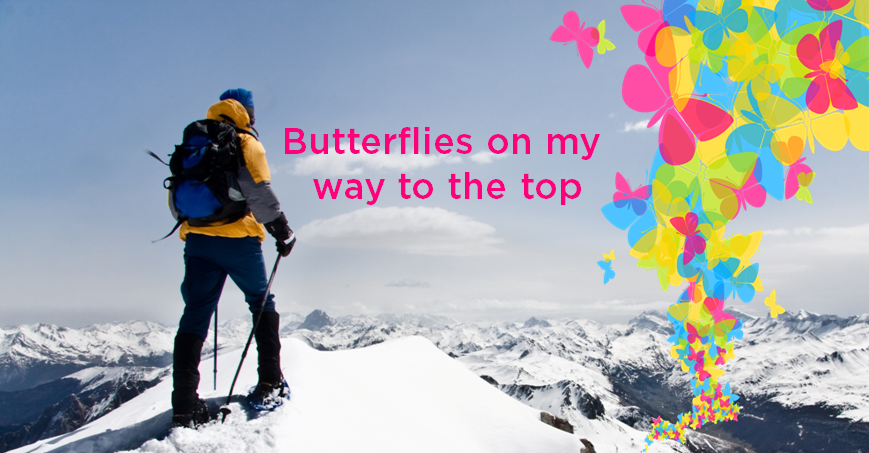 The plan was to write a really deep blog post today, but you know, I can hardly work with all these butterflies flying around in my tummy! Why? Because today I am launching my new book!
It's amazing how terrified one can get about showing the world what you have to offer. But you know, I've decided to say: "to hell with it!" Those that like the book will like it, those that don't won't. And that's just fine. Because you can't be all things to all people. Some people are going to love it and get a lot out of it, others will have other opinions.
It's good to remember what Don Miguel Ruiz wrote in his book "The Four Agreements". By the way, I highly recommend you reading it (and thanks to my friend Thorunn for recommending it to me :)  : "Don't take anything personally". What people think, say or do is never really about other people, it is about themselves. People will view and judge things based on their own reality, their experiences and no one else's, and that's simply something you can't waste time and effort thinking about. If people don't like what I do, that's their problem and not mine.
Another good phrase I remind myself of every now and then is "When everyone around you is an asshole, take a good hard look at yourself". Sometimes I catch myself thinking less than good thoughts about someone – we probably all do it at some time – but I am getting pretty good at stopping myself and thinking "why am I thinking this?" And without exception, the reason has nothing to do with that other person, and everything to do with me. Me and my insecurities. And I have a feeling this applies to most of us.
A good friend of mine once told me that the biggest fear of successful people was to stand alone at the top. To dare to excel. To leave behind others that don't aim as high. I would like to believe that we celebrate those who aim high and get to the top. I for one am incredibly proud of many of my friends, family and clients, who have and continue to achieve great results in their endeavours. Here are just a few examples: [Read more…]