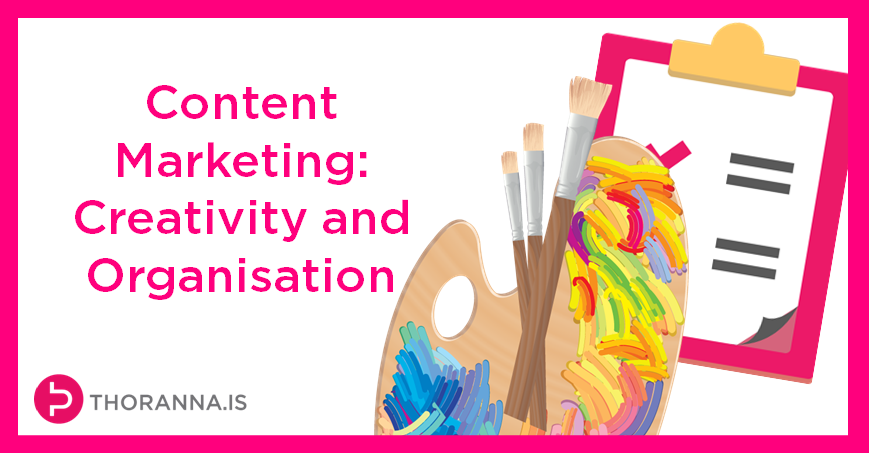 I want to talk a bit about the practical stuff around content marketing. Our biggest headache is often how we are going to produce our own content and find what other stuff we can share, for example on social media, which demand quite a lot of activity and can be challenging to keep alive and active.
If you have been following me for some time, whether you have been reading the blog, subscribing to emails or following on social media, you can see that I use content marketing a lot.
The content can take various form, can be presented in various ways and the purpose of the content can be varied. You can have blogs, videos, social media, ebooks, webinars to name a few of the most common. Knowing how best to put the content forward and where best to distribute it is somewhat of an art – but mostly a skill that can be learned. Another thing, which has nothing to do with art and everything to do with being organised, is to set things up in a way that makes it easy to constantly churn out content and keep your visibility without working 24-hours-a-day.
In my company, I am the whole marketing department. Granted, I am on more social media than I would recommend, but that's simply because I am in the marketing biz and need to know the most common ones and have some experience in using them. However, I recommend that you find the outlet most suited to your business and you yourself, stick to that, and don't spread yourself too thin. Many people don't understand how active I can be on social media, producing, finding and sharing content. They stare at me open-mouthed when I tell them I spend about one morning a month and 10 minutes a day maintaining that social media presence, and on the whole I spend perhaps 2-3 hours a week blogging and putting together my weekly emails, which include my blog, but also lots of other goodies for those who have signed up – hey, you should get more for signing up than if you have just spent a little like on Facebook ;)
Want to know the magic formula?