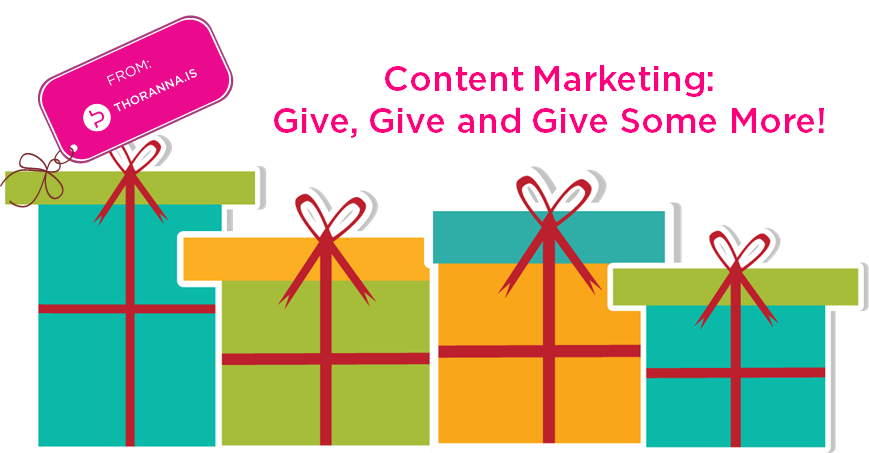 My previous blog post on content marketing got a really good reaction. Most people seem to prefer the idea of attracting people than pushing things on to them. Personally, I love this development, because this is what marketing is really about. Anticipating and satisfying people's needs in such a way that is profitable to you.
Content marketing is also something most of us are already doing, whether we realise it or not. Most of us actually do a lot of it. Do you have a Facebook page? Are you on Twitter? And perhaps on other social media? Do you blog? Have a mailing list? Etc. etc. These are all part of content marketing and I bet you would like to get even more out of your efforts and in a more focused way.
Education is also a very strong marketing tool. It not only builds positive feelings towards you, but it also makes sure that you are top of mind when people think of an expert in you field. This means having to attract people by giving them something interesting that they feel is worth their time and effort.
Content marketing is not like the last ads before the news, which are there to grab you and kind of shove them in your face – or in the middle of your favourite TV show. People have a choice whether they check out your content, read it, watch it etc. Whether it involves liking your Facebook page, your post, retweeting, signing up for your blog or mailing list, people are in charge and decide if they want to join you. Therefore you need to find that delicate balance between giving them what they want and providing content that ultimately leads to business for you.
Often when you talk about content marketing with non-marketing people – well, even with a lot of marketing people – the reaction is: "Should I just give and give and give?!"
Yes.
Because by giving you are building a relationship. People start to like you and relate to you. By giving your knowledge and showing them what you know and can do, people will regard you as an expert and the go-to person or business in your field. And by giving, you make people want to give back. How do they do that? By spreading the message, telling others about you – and by buying from you ;)
Give and people will like you, it will build their trust in you, people will understand what you do, what you stand for, it reduces their need to try what you have to buy, and the unavoidable perceived risk of buying.
Give and people will reward you by choosing you when it comes to buying what you have to offer.