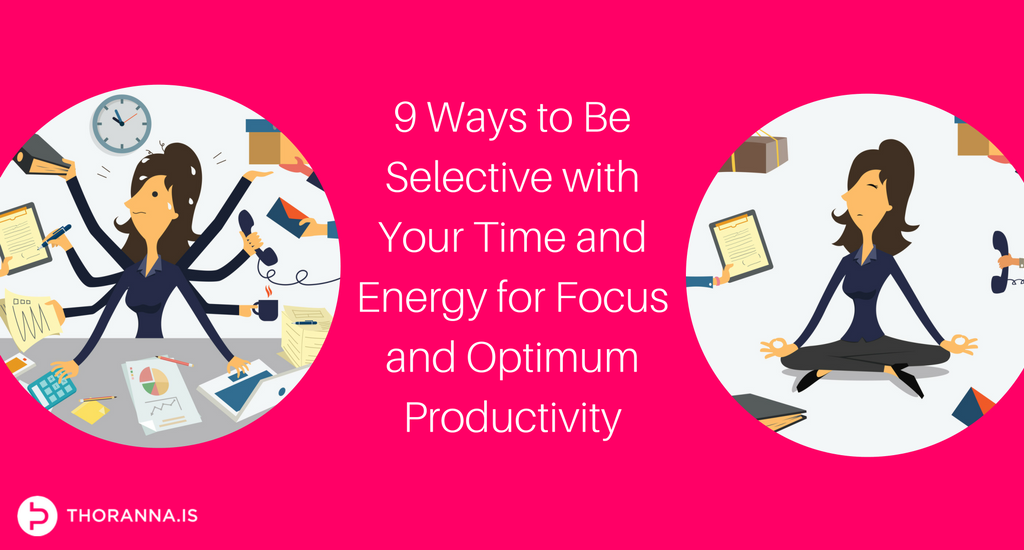 At one of my mastermind meetings, we had a really great discussion about being selective with our time and energy to be able to focus and get really really productive. Quite a few of us had been wanting to de-clutter our time, so to speak, and some of us had made some great progress in that area. All of us knew that we could improve even further.
We thought it would be useful to put our heads together with any tips and tricks that we had that could help others in the group in this department. Towards the end of the session we had quite a number of great suggestions and I figured these tips would be useful to so many others. It made sense to make a blog post out of it – so here it is, courtesy of Nick Haines, Monique Blokzyl, Liz Foster, and yours truly.
9 ways to be selective with your time and energy for focus and optimum productivity!