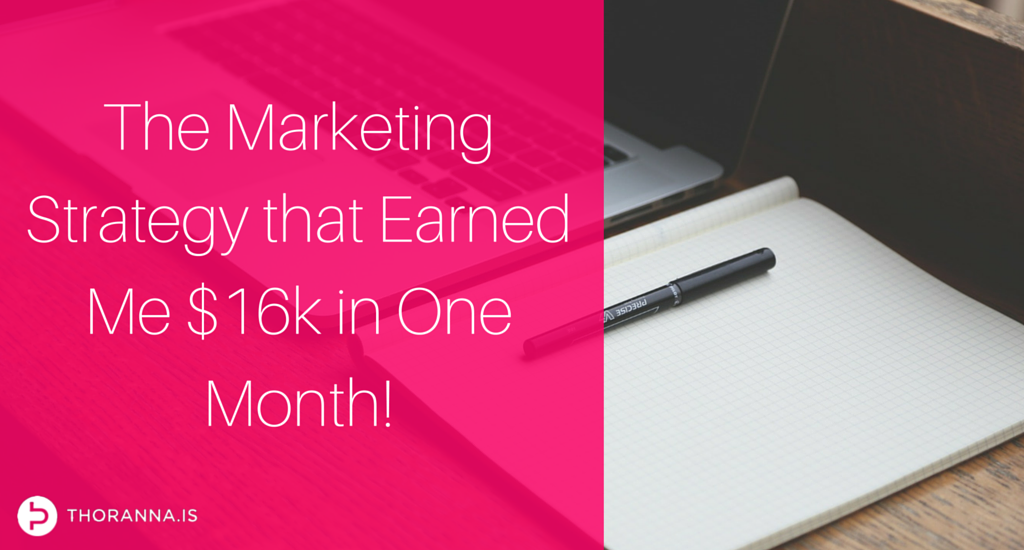 Have you ever considered webinars to sell your products online? Maybe you've had a go and nothing came of it? Well…
Recently I had an open enrolment period for my Marketing Untangled Training program. I don't have that big a list. I've only just started building it outside my native Iceland, and in a country of 330 thousand people, building a huge list of people interested in marketing and branding for entrepreneurs and small business is, well … :)   Add to that a cultural difference between us Europeans and USA, which means that I have found that many marketing strategies and tactics that work like a charm State side need to be, let's say, adjusted and softened somewhat on this side of the pond. Webinars are  something I have done before on a number of occasions, and they've done well for me, all things considered. Well, ok, but I knew I could be doing much better. I have seen people out there increasing their revenue dramatically in that one hour during a webinar, sometimes by 5 and 6 figures and I wanted to do the same.
So, a little over a month ago, I decided it was time to do this webinar thing properly. And the best way to do that?Well, find someone who knows how to do it and learn from them. Do as they do. And I was in luck, because one of my all time favourite online marketing gurus, Amy Porterfield, was just starting to pull the curtain on how she has used webinars for years to drive her business. And her business is craaaaaazy successful! We are talking multi-million-dollar here. So I figured, if Amy's letting me in on her secrets, I am sure as hell going to sit up and take notice!
To make a long story short, I ended up joining Amy on her webinar training program and within a month, I was seriously kicking ass on my webinar!
Here's the thing – I only did a very very very soft promotion this time, because after making considerable changes to my product and all the systems around it, I just wanted to ease in to things. So I didn't implement any of Amy's strategies for list building, or for getting more people registered on the webinar. I only used very basic promotional strategies to get registrations, emailed my list, did hyper targeted Facebook ads only to people who had liked my pages and then I retargeted my email list and my website visitors. This was a very conservative promotion to say the least.
What I did use 100% were Amy's strategies for getting registered people to actually attend the webinar (registration does no equal attendance, and people that actually attend live are much much likelier to buy) and I structured the presentation 100% according to her recipe. I then did not follow Amy's prescription regarding the follow up, because I had already planned and started the launch before I worked through her materials, and therefore could not extend the closed cart date to take full advantage of her follow up strategies.
Look, I knew the program would be good. Amy's stuff is always great. But I also figured that with a 60 day refund period, I'd have time to implement the strategies, see how they worked, and if I hadn't recouped my investment, I would simply get that refund – so no real risk anyway. Well, I can tell you, I will not be getting a refund on anything, that's for sure! This is, hands down, the best investment I have made for my business, both monetary as well as time and work wise. When Amy was promoting the program, it was promoted as "Create Your First 5-Figure Webinar (Even If You Don't Have a List!)" – and it does exactly what it says on the tin! My investment that paid for itself 16 times over within a month – and that is with me only implementing about 50% of the strategies that came with it – including not implementing the one thing that would have really really really made a difference, which is Amy's strategies to get more people registered on the webinar in the first place.
Anyway, I just wanted you to know about this kick ass marketing strategy so that you could consider it for your business. What's even better, Amy is doing a free live training on how to create your first 5-figure webinar, even if you don't have a list, and I wholeheartedly suggest checking it out to find out more. Fancy making 5 figures within the next month? Fancy getting 16 times your investment back? Fancy making 5 figures from an hour long webinar? Who doesn't?!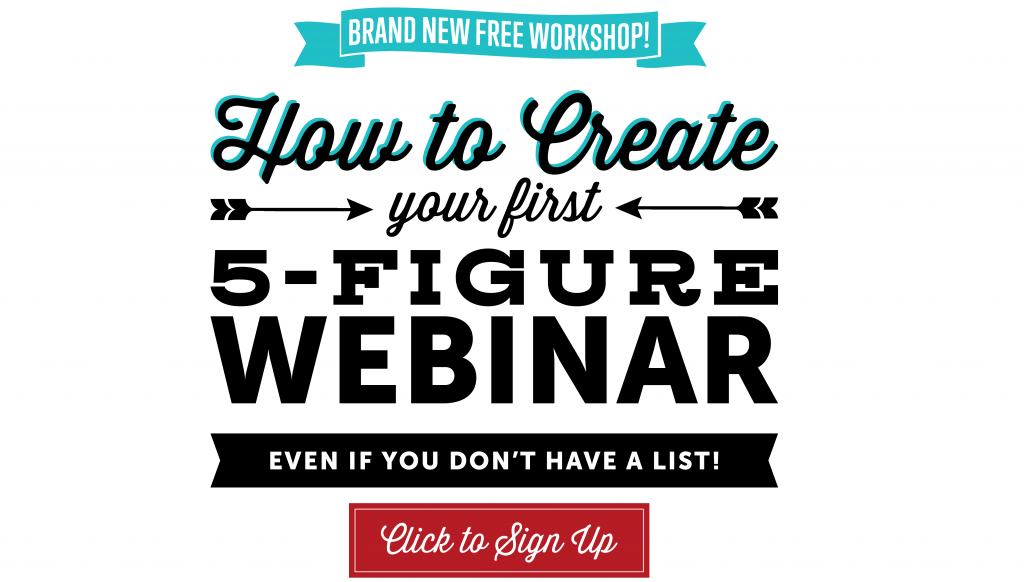 In Amy's FREE, LIVE training, you'll discover:
Quick tips to help you choose your webinar topic (this one decision can make or break your webinar success!)
The 3 "Magic Slides" that EVERY webinar deck must include (without these, selling will be almost impossible)
How to sell with ease on a webinar…without having to pressure your audience with overblown scarcity tactics and ninja "influence" tricks
Discover the webinar list-building techniques that will routinely pump your list full of quality, highly engaged leads (who will like and trust you quicker than any email or social media post could ever achieve)
The small tweaks that will turn any live webinar into a recorded, automated sales funnel that you can put on autopilot and generate sales from every single day
And the best thing: Amy has designed this all so that you can implement all this quickly. I don't know about you, but paying for itself 16 times over within a month sounds pretty good to me ;)
Grab your spot right here (it's free!)
I know that Amy has had this free training in the making for the past 2 years and I know you are going to love it! By attending the training and drinking in all that Amy has to teach you, you can be just a few weeks away from making 5 figures from your first webinar – and who wouldn't want that? Well, right now you have nothing to lose and everything to gain. Sign up for Amy's free live training here!