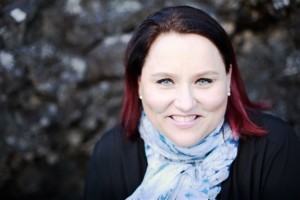 Looking for a marketing speaker to inform, enlighten and delight your audience with an energetic talk?
Looking for someone to teach marketing in a fun and engaging way?
Not to blow my own trumpet, but my previous experience as an actress and singer makes me stand out from the crowd when it comes to speaking, seminars and workshops. Whether you are looking for a keynote speaker, or someone to do longer sessions and workshops, give me a shout.
Some of the organizations I have worked with are University of Iceland Continuing Education, Innovation Center Iceland, Iceland Design Centre, Innovation House, Nordic House, Icelandic Startups, Keilir – Atlantic Center of Excellence, SKY – The Icelandic Computer Society, BRANDit, Startup Weekend, Startup Reykjavik, Startup Energy, FKA – Association of Women Business Leaders in Iceland, and lots more.
Topics range from marketing strategy and branding to online marketing, content marketing and social media. If I consult on it, I also speak about it or teach it.
Thoranna taught marketing in Brautargengi, our entreprenurship course for women at Innovation Center Iceland. She tailored her content to the needs of smaller businesses with a strong focus on social media marketing. Thoranna is always tuned in to the latest marketing developments and her content was particularly helpful to the group.

– Bjarnheiður Jóhannsdóttir, Project Manager, Innovation Center Iceland
Fill out the form below and I will get back to you. ;)