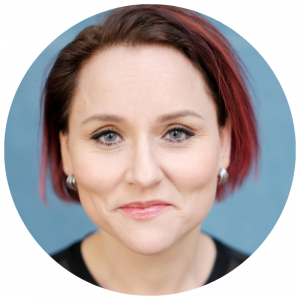 I have been told that I am a great speaker, knowledgeable, lively and fun. My experience and education as an actress and singer probably play a role in that ;)  Training and workshops are also in  my wheelhouse and something I have been doing for well over a decade. This benefits your company in many way, such as with implementation and internal marketing and educating your staff and team to ensure they have a clear understanding and are on board. That way you get much better results.
Below you can see a few examples. The list is in no way exhaustive and if the topic relates to marketing, contact me. If I'm not the right person for the subject matter chances are I know someone who is and can refer you to them.
Speaking topic examples
Why do we need all this strategy work for our marketing?

What is content marketing and why is it important?

The clothes do not make them an – the importance of brand strategy

Marketing can take them all the way – you don't need a salesman!

Why digital marketing?

Could I have one box of digital marketing, thank you?

Can you integrate  digital marketing with traditional and if so, how?

Missed chance in digitally welcoming new customers

What is the digital marketing ecosystem and how do you build it?

Ecommerce digital marketing ecosystem

Email marketing: Why and how?

A few things that management needs to understand when it comes to marketing

What on earth do marketers actually do?

You can't outsource your marketing – why not?

What happens after the sale?
Training examples
Content marketing

Email marketing

Building your marketing system

What are funnels, how do they work and how can I use them in my marketing?

Customer Journey in marketing

Building your marketing system

Digital marketing ecosystem

Ecommerce digital marketing ecosystem

How to integrate traditional and digital marketing to get optimum results
Workshop examples
Strategy development

Content strategy development

Creating your content plan

Content marketing topics and formats

Mapping and optimising the customer journey from a marketing point of view and optimisation plan

Mapping your email system and sequences

Content and the basic sequences for your email marketing

Mapping your marketing system and planning its build

What kind of marketing communications tools should our company use

Welcoming customers online

Brand strategy development

Processes in your marketing

Customer onboarding
If you are interested in having me speak, do some training or workshop, or you just want more information, please send me an email at thoranna(a)thoranna.is with the following information:
Name

Job title

Company name

Phone number

The topic you would like to work with

Do you want speaking, training or workshop(s)?

What is the best time of day to call you?
I´ll give you a call to discuss. If I´m the right person for you we start preparing. If not, I will do my best to point you in the right direction.