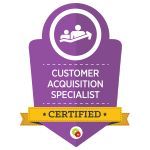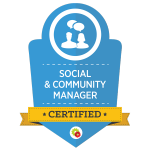 Advertising on Facebook and/or Instagram with little or no results?
Or getting results but at a hefty price?
All the marketing gurus make it sound so easy but ads on Facebook and Instagram are just like any ads. The more you know what you are doing, the better your results.
Fact is that advertising on Facebook and Instagram to get people to buy directly rarely if ever works.
So what can be done about it? Here are just a few things:
Your social ads are perfect for fuelling an effective marketing system that nurtures your leads and then converts – they are not a standalone tool to get business. Make sure you have a system in place.
Make sure you are targeting the right audience. These platforms have insane targeting options, but with more complexities comes more room for error.
Test, test, test and test some more and measure your results. Don't scale up your ads until you have found the ones that are working.
Have a systematic way to plan your ads and develop your creative to make sure they get results.
I can work with you to integrate your advertising into your complete marketing program to build a traffic and conversion system that gets you sales.
Together we will develop your…
Advertising strategy
Advertising plan
Advertising creative
And get results.
Find out more about working with Thoranna