Do you want to take the marketing bull by the horns and do things properly?
Do you realise that it's marketing that gets customers and that without customers there is no business?
Are you aware that without a strong marketing strategy you will not get good results and that no tactics, tricks and tools can save your marketing without it?
Do you truly understand the importance of building a strong brand and want to do that?
Do you want to use the best modern marketing methods without succumbing to "shiny object syndrome" and blindly chasing every new trend?
Do you want to own your marketing rather than rent it?
Do you realise that marketing is at the core of your business and you can only outsource individual projects – not your marketing management? – and to effectively outsource, you need to ensure
that your marketing management is strong and effective?
If your answers to these questions are "yes", we just might be a good fit.
Here are some of the things I can help you with…
And more.
If you are not sure whether I can provide the services you need, contact me. If I can't help you, chances are I will know someone who can.
Find out more about working with Thoranna

What can you expect from Thoranna?
A bunch of stuff online to help you with your marketing. Check out the blog and free stuff and make sure you follow along on social for more goodies (you'll find all the links in the pink area at the bottom of the page. ;)
Fun and engaging marketing talks and teaching.
And no nonsense marketing consulting and planning that gets you results.
Oh, and you can expect some laughs and fun. I want work to be fun and won't work with boring people – life is just too short! ;)
Find out more about working with Thoranna
Who Is Thoranna?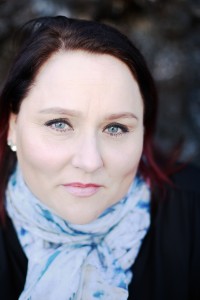 I am a marketing polymath with a varied background in marketing strategy, branding and advertising. My strengths lie in a good overall knowledge of most areas of marketing, giving me a good overview and making me particularly suitable to strategy development and overall management.

Well versed in online marketing, my strengths lie particularly in content marketing, blogging, email marketing, funnel building, lead management (generation, nurturing, conversion), marketing automation, social advertising, social media, growth hacking, video, webinars – although this is not an exhaustive list.
I have a particular talent for project management, sorting out messes and getting things organized. With a left-right brain balance and a background in performing arts, I am also very creative and full of ideas.
With a marketing focused MBA, coming up to two decades of experience and as a certification as a digital marketing specialist from Digital Marketer, I know my stuff. ;)
If you need someone to work with you on marketing and get results, we should talk.
p.s. if you want to know even more about me, you can check me out on LinkedIn – and connect!
Oh – and my awesome photos – taken by Thorir Jensson ;)
Find out more about working with Thoranna