Want a step-by-step process to build a marketing strategy and program to get customers rolling in?
It's not easy knowing what to do in marketing today with all the shiny things out there, new social media coming out all the time and all this tech stuff. It's just all too much and it can get totally overwhelming. And you try this and you try that and nothing seems to work. It's no surprise. Everyone is talking about the tools and tactics, but noone is talking about the solid foundations needed for your marketing to work. You need a step-by-step process to lead you through the marketing jungle, which is exactly what I've got for you.
Imagine what it would be like to have a clear plan of action. Know exactly what to do in your marketing day in and day out so that your marketing machine can churn out happy customers.
I can help you with that, just as I have helped hundreds of other businesses. In The Marketing Untangled Training program you will:
Find the people who are most likely to buy from you and learn how you can reach them most effectively with the right message at the right time and place
Learn about your competition so that you can stand out in the marketplace and let people know exactly why they should choose you over them
Build a brand that people love, which builds customer loyalty, making them not want to do business with anyone else but you
Find the right marketing communications tools for you and use them to build a marketing program that gets you killer results - know what to use and how to use it
Organise your marketing so that you can get it done the least amount of time but with maximum results - know exactly what to do and when - no more running around like a headless chicken frantically trying everything with nothing working
Thoranna has created the most comprehensive and brilliant marketing training system ever! For the do-it-yourself entrepreneur and those who want to truly understand and master the marketing process for their products, services or brand, this is a must-have resource. From A to Z, she provides expert instruction and step-by-step guidance on how to finally position and promote yourself in the marketplace successfully.

Dr. Andrea Pennington, founding partner Make Your Mark Global
Module 1: Target Group Analysis

We will find the best target groups for you, get them organised, define them and get to know and understand them to find the best way to reach them both where and how.

Module 2: Competitor Analysis

We'll figure out exactly who they are, find out all about them, and set up a system to keep an eye on them in the future.

Module 3: Brand Strategy and Brand Identity

We will figure out what your brand is, what you want it to be and how you can build it through each and every touchpoint with your business, not in the least through your brand identity.

Module 4: Marketing Communications

We will find the best marketing communications tools and activities for you and how to get them to work together for optimum results.

Module 5: Marketing System

We will get your marketing organised so that you have a clear plan and know exactly what you should be doing, when and how, each and every day!

68 Videos With a Total of About 5 Hours of Content

Each of them bitesized and packing a punch!

12+ Workbooks, Worksheets and Checklists

Audio Downloads of All Videos

So you can listen while you drive, run, do the dishes ... I don't mind, just do your thing ;)

Online Forums

So that you can ask to your hearts content - and I pop in every weekday to answer.

A Private VIP Facebook Group

Where I pop in every weekday to answer questions and take part in discussions, and where you can get advice and support from people who understand you, because they are exactly where you are.

Lifetime Membership

And this one is a bit crazy, because this is a low introductory price and you will keep the membership even if I add more stuff and even if I change it to a monthly membership which may happen further down the line.
What - No Bonuses?!
Come on - we all know bonuses are a sales trick - yep, you could say there are bonuses, except I've just jam packed them right into the training rather than try to trick you with them. Here are some of the things that some others might have pulled out and called bonuses!
A detailed guide to using online surveys to get to know all you need to about your target groups!

A ginormous list of awesome resources that you can use to find out everything you need about your competition!

A ready made survey template to find out exactly what your brand is today.

What do people think of you or your business, product or service? What feelings do you evoke?

Heaps of resources for the different marketing communications tools and methods out there.

Facebook, Google Analytics, Twitter, keyword analysis, search engine optimisation, email marketing and looooaaaads more! This will get you going whatever you choose to use ;)

Oh, and only a free module from Brand Your X-Factor with Runa Magnus.

This will help you figure out exactly what is special about you and your business so that you can use that to build your brand.

Yep, and The Hollywood Media Success System from Dr. Andrea Pennington.

This can get you exactly the media coverage you want!
Need I say more?
Well - that's all in there!
A few weeks ago I figured I was doing ok with my marketing. Thoranna and her Marketing Untangled Training showed me that I was spending money in all the wrong places and was really not getting anything out of my marketing. We have found our target groups and how to get the most out of our Facebook ads. Today we are working on our brand. This has opened up so many new doors which would not have happened without The Marketing Untangled Training. Today I can see much more potential for growth in our business than I did only a few weeks ago. It doesn't hurt that Thoranna and The Marketing Untangled Training make things fun whilst being demanding.

David Kristinsson, health coach, entrepreneur, owner of Heilsuthjalfun.is, 30.is and author of "30 Days - A Way to a Better Lifestyle"
Online Whenever & Wherever!
30 Day Money Back Guarantee - 100%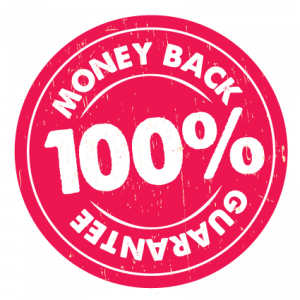 No worries: If, after working through the modules, you don't think you have got anything out of the program, let us know and we will give you a full refund. This is valid for the first 30 days from purchase. I do ask that you show me that you have done the work, by sending me the worksheets from at least the first three modules, and if you have but don't feel you have benefited from it, I am happy to refund you. Why do I want to see that you have done the work? Because if you are not planning to do the work, I don't want you to buy the program. I don't want tire kickers and people that are not able to commit to the work and then just drop out. So if you are not ready to do the work, don't buy the program. If you are, dive in and get cracking. You have a month to work through the first three modules and make sure you feel it's right for you ;)
Thoranna is not just a passionate marketing nerd par-excellence, who puts marketing forward in a jargon-free language but through her online program, she gives ambitious SMBs a unique opportunity to learn and master everything they need to organise and build a strong and interesting brand that people will love.

Runa Magnus, Internationally Awarded Personal Branding Speaker & Strategist. Founding Partner, Make Your Mark Global
Why You Need to Enroll Now
Enrollment is only open for a limited time because I want to be able to take good care of all my students, which I can't do if they just keep rolling in willy nilly

The next time the doors will open the price will be higher. I'm only doing this silly price now because it's the first time I've opened my doors in English and, well, I just want to thank my first international clients for joining me by giving you a special introductory offer

Oh - and the first 18 people to enroll will be able to get on a private small group Q&A call with me for even more in-depth help ;)
FAQ
Question 1: How long will it take me to go through the training materials?
How long it takes you to go through the training depends a lot on you yourself, your business and your market. Some businesses are simpler than others and some markets are more complicated than others. You may already have quite a lot of knowledge about things such as your target groups and competition, in which case the work becomes more about putting it down on paper and getting it organised, so that it can be easily communicated to others, but others need will to do more research.
Generally, those that have gone through the training in the past have dedicated approx. 8-10 hours a week, breaking the larger modules down over two weeks, and hence gone through the materials in about 9 weeks. However, this varies greatly, and you can take things at exactly the pace you want as you have lifetime access to the materials ;)
The training consists of five modules which include about 5 hours of videos, which are broken down so that each video is under 10 mins (many even under 5), and includes about 15 worksheets, workbooks, checklists and such.
Question 2: What if I have questions regarding the materials or need help with anything?
We've got you covered. I told you, I am leading you through this step-by-step. There are Q&A areas in the members area where you can check out other people's questions and answers and ask your own. You also get exclusive access to my VIP Facebook group where I pop in every working day and answer questions - but not only that but your fellow students are there as well ready to give feedback and support (please return that with your own feedback and support :) )
Question 3: I already have a degree in business and/or marketing - will I learn anything new from this?
One of the main reasons I developed this training process, and work with my clients in the way that I do, is that, although good in many ways, academia does not give you the practical tools to use in your marketing in real life. I have had a number of people with business and/or marketing degrees go through the training praising it for giving them exactly that: Practical methods. The step-by-step processes, tools and techniques inThe Marketing Untangled Training enable you to put academic theory into practice and see results. Knowledge without ways of being able to put it to use in your day-to-day life is useless.
Question 4: I don't have a degree in business and/or marketing - will this go over my head?
For people running businesses, there is far too much mumbo in academia for it to be useful in the practical running of your day-to-day business and marketing. Don't get me wrong, knowledge is power and learning is great, but you just need the stripped down, actionable parts of marketing theory and then you need practical tools and techniques that you can take to the bank - and that is exactly what Marketing Untangled is all about. No mumbo jumbo, no unnecessary blah blah blah, just exactly what you need in a way that can be put to use straight away.
Question 5: Does it work for businesses in any industry?
One of the cardinal rules of marketing is to define your target group(s) and not sell to everyone, so it may seem like I am breaking it when I tell you that The Marketing Untangled Training works irrespective of industry. However, this is because The Marketing Untangled Training is all about giving you the right tools to build a marketing strategy and program that fits your business and the methodology is designed to let you tailor it to suit your needs. It has worked for businesses as diverse as legal services, photography, health consulting, health foods, hotels, speech therapy, fashion, cosmetics, homeware, business training and more. The target group, in this case, is not defined by industry, but by a way of thinking, as I talked about in my previous email when I discussed who The Marketing Untangled Training is for - basically for action takers who want to kick ass!
Question 6: Do I need any particular software or technology?
Nope. All you need is an internet connected computer!
Question 7: What if it's not for me?
First of all, I want you to go through all the information carefully to be sure that this is the right program for you. If you find, after you've done the first three modules of the program and within the 30 days that this is not working for you, give us a shout. Show us that you have done the work and we will be happy to refund you 100%. But only if you have actually done the work. If you buy into the program and just don't do anything, we are not responsible for it not working for you. To be absolutely clear, I will give you everything I possibly can to help you with your marketing but you have to do the work - you have to take action!
Question 8: Can't I find this all online for free?
You could probably scour the internet and find bits here and bits there and figure it out eventually. But it will take a lot of time, a lot of searching and a lot of energy. Not to mention the trouble of figuring out what of all that stuff is good and worth taking into account and what is BS. The reason I developed The Marketing Untangled Training program is because there was nothing quite like it out there. There are a lot of things about social media, search engine optimisation, online advertising and all sorts of tactics and tools but the foundations are lacking and there is nothing that properly connects the dots and shows how it all fits together. Marketing is what I do all day every day. This is what I love. I have taken years of education and experience, through my MBA, working in marketing since the beginning of the century, consulting, development of the training materials, teaching and generally being a marketing nerd, and I've distilled all this into this program to ensure that you have everything you need and know exactly what to do and am constantly improving it as well. I did the work so that The Marketing Untangled Training could save you the time, energy, work and headache and get you results light years before you ever would by hunting this stuff down on the internet.
Question 9: Is it worth the investment?
Yes. It's as simple as that. How much is it worth to master this marketing thing and start seeing results? How much is it worth to get more business and revenue? How much is it worth to have a system, a plan that you can follow, knowing exactly what to do, when and how, and stop running around like a headless chicken trying this trick to day and that one tomorrow without seeing any results? Having a great product or service is useless if no-one buys it, and marketing is what makes people buy. So the simple answer is: Yes.
Who Is Marketing Untangled For?
Marketing Untangled is for...
Solopreneurs and Small Teams
You may be the only one in your business, or part of a small team that has to take on everything that running a business entails. You need a way to build a marketing program that works without getting lost in the marketing jungle. You just need the things that work and you need them now. AND you need a way to organise this whole marketing thing so that it doesn't take up all your time and energy whilst still getting great results.
Owners and/or Managers of Small and Medium Sized Businesses
You have a business that is doing ok. You know you could get better results if you got a tighter grip on your marketing but you don't know where to start and you don't have time for mumbo jumbo and academics, or tricks that work today but not tomorrow. You have tried this and that and wasted money on stuff that hasn't worked. You want maximum results with only the necessary efforts and costs. You may not be planning to take care of all the marketing yourself, but you know that you need to understand what it is all about and lay down a strategy before bringing others on board for specific tasks. Oh, and you also want to be able to ask an expert about things when you need to.
Marketing People in Small and Medium Sized Businesses
You are managing the marketing for an SMB. You may have a business and/or marketing education but academia didn't quite equip you for the day-to-day practical things of managing the marketing of a business. You need tools and techniques, not to mention feedback and reflection on what you are doing. You want practical ways to get this marketing thing under your belt and get more results, and you want to be able to have an expert on hand when you need one.
Entrepreneurs and Startups
You are starting your business or you may have been in business for a little while, and you want more out of your marketing. You know that marketing is crucial and want to approach it firmly and do things right from the start. You want to know exactly what to do and what not to do so you don't end up wasting time, energy and money. You don't have a lot of money to spend on marketing but you need it to work. You may plan to get someone to handle marketing in the future, but for the time being you need to do this yourself and you also realise that as an owner and manager you need to have a good understanding of what marketing is all about.
The following probably also applies… You...
Want a practical step-by-step process to go through with support along the way
Aren't in business just to plod along, but to do something great, for yourself and your own little corner of the world
Believe in the saying of "if it's worth doing, it's worth doing well"
Are open minded and always want to learn more and improve
Want to set your businesses apart from the rest and you realise the value of building your brand
Think like a marketing guerilla - wanting to find the best ways to do things so that you can use as little money and energy as possible whilst producing the best results
Don't want to reinvent the wheel and just want to cut to the chase
Aren't afraid of hard work!
Want to have a kick ass business!
Basically, it's for those that want a practical step-by-step walk through of building a marketing program that works, built on academic theory, years of practical experience, research and testing, with a proven track record of results. No nonsense!
The Marketing Untangled Training is a very focused, convenient, fun and effective guide for your marketing. Thoranna is so knowledgeable, whether it is building your marketing program in general or the latest tools and trends like Facebook, Pinterest, email marketing, your website and more - and she is great at giving you additional materials and information about all sorts of things like websites, blogging and directing you to experts that can help you dig deeper where needed. I thought the training was fantastic and worth every penny.

Agust Sigurdsson, Brand Manager, Nathan & Olsen
When I first started trying to map and organize the marketing for my business on my own I just got lost in a sea of tweets, likes, pins and comments... let alone branding, competition, differentiation... I just gave up! Thoranna gave me hope again :) I went through her training program and it helped me choose the right tools for my business, understand how they work and how best to get results with each of them. I also found it very helpful how the training leads you through things step-by-step and helps you tackle your marketing in a logical order. Now marketing is no longer an insurmountable problem but a fun challenge. Thanks Thoranna for looking out for me and giving me focused and effective ways which I don't have the time or money to find on my own. You're a genius.

Eyrun Eggertsdottir, Owner and Managing Director of RoRo (rorocare.com)
Going through marketing with Thoranna is somehow just pure joy. She inspires you to feel that anything is possible. Thoranna knows her stuff and has a great way of mapping a path which then becomes easy to follow. What I like the most is the practical approach which she is so great at. She obviously keeps her finger on the pulse of what is happening in marketing and what is best practice and is especially good at communicating things without jargon. I have no hesitation whatsoever in recommending Thoranna's services to anyone marketing their products or services.

Gunnar Jonatansson, Performance Coach and Trainer at IBT
I took The Marketing Untangled Training program because I felt like I had no clear direction with my business. I was going from one thing to another and had no overview of what I was doing. The Marketing Untangled Training has completely transformed this. Now, at the beginning of the year, I have a clear plan for the whole year and a great overview of the projects and tasks ahead. My strategy is clearer and I have clear goals which make it much easier to deal with my tasks and my customers. Now I have designated marketing time each week which is so important to the business. The training has also helped me with time management, prioritization and decision making is much easier because I am clearer about everything. In just a few months I can see a great difference in people's awareness of my business; more interest, more enquiries and increased sale. I am really looking forward to the coming months! I have taken a lot of courses in my time but this is the most focused I have done, clear instructions, materials tailored to my needs and demanding tasks. Thoranna is personal and warm which gives it life and she is supportive all the way through. I do not hesitate to recommend this training.

Hulda Olafsdottir, graphic designer, owner at Hjartalag.is
The Marketing Untangled Training showed me that you can't just plod along in your marketing, you have to dive in there 100% and take action. Fortunately, Thoranna had step-by-step tools and techniques to make it easy to get our marketing organized. The foundations are everything and now we have a clear plan that all our staff can follow. Thoranna is also our kind of people, fun and professional.

Magnfridur Petursdottir, Marketing Director, Travel East
Marketing Untangled is a great program which helps businesses define themselves in the marketplace and build a clear strategy for their marketing - which is just as important as building a solid operational foundation. The training is great. Thoranna is a genius when it comes to getting the materials across in a clear way and very supportive. Her Facebook support is priceless. With Thoranna's help I have gained the courage to take on new challenges when it comes to marketing.

Ingibjorg Bjornsdottir, Business Consultant, Attorney at Law, Certified Book Keeper and Owner of Tmark ehf.
In modern business you don't need to be big to get results. What you need to do is do your marketing in line with today's best practices. With her Marketing Untangled Training Thoranna offers a service that all businesses should take advantage of. The reason is simple: This service builds your marketing knowledge which will not only get you results, but will save your business money. I know this sounds like voodoo - but you will spend less and reap more!

Halldor Mar Saemundsson, Partner Sales Executive, SMB Lead, Microsoft
Thoranna is a great teacher. She delivers the content clearly, explains things in a simple and easy-to-understand manner. Her teaching is lively and fun and gives you new insights in your day-to-day work. She's also very warm, fun and creative.

Sigurbjorg Danielsdottir, consultant at Thekkingarmidstod.is
Thoranna's Marketing Untangled Training is really great. There is no question it gives smaller businesses advantage in the marketplace to take such a professional approach to their marketing.

Kari Thor Runarsson, MSc Advanced Marketing Management, CEO and Co-founder of Authenteq
After going through The Marketing Untangled Training my marketing and brand strategy became clearer. I also got great advice about social media which I can use to get my products out there. I got a lot of great feedback which is invaluable and will definitely help me get things in order.

Heidrun Osk Sigfusdottir, Owner and Managing Director of Dimmbla.is
Check Out the First Video of Each Module of the Program!